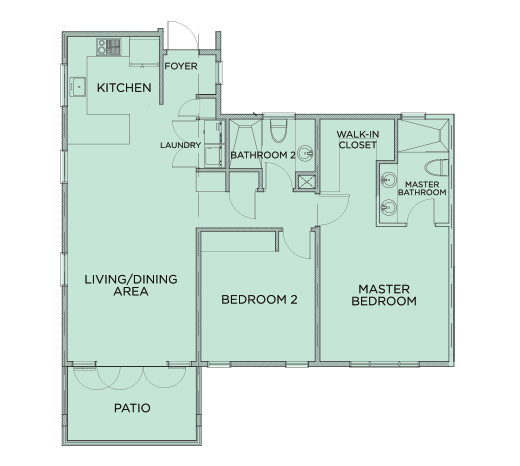 The Wentworth condominiums are located in the Mahogany & Buildings.
2 Bedroom
2 Bathroom
1,200 Sq/Ft
Outdoor Porch or Patio
Open Living and Dining Area
Large Kitchen
Spacious Walk-In Closet
Bedroom Opens to Patio
PLEASE NOTE: The furnishings are to envision the unit furnished but do not come with the unit.
The Estates at St. George
Legal Disclaimer: Furnished Virtual Tours – April 2021
The information contained herein is provided for informational purposes only, to generate interest in the project, condominium units and furnishings which are offered for sale (subject to inventory availability) by Gajah Interiors. The information contained herein does not constitute an offering of condominium units for sale or furnishings. While we seek to include current and accurate information, the information and materials described herein should not be relied upon by any person or entity for any reason other than to gain interest in obtaining additional information regarding the project and/or condominium units and/or the furnishings.
All artistes renderings are conceptual for representational purposes only and are subject to variances. Variances may include, but are not limited to, views and exposure to light, finishes for the final product, as well as layout and included features in the finished product. All features, specifications and plans are subject to change without notice. Not all amenities, features and finishes depicted herein may be constructed in accordance with the artist renderings. Maps, floor plans, models and other improvements represented are not to scale or shown in their final as-built locations and orientations.
Interior photos depict model units with designer elements, options and upgrades that may or may not be available for purchase from Gajah Interiors and are not representative of the standard features of units as presently planned. All fixtures, furniture, art and items of finish and decoration of the units are for illustrative purposes only, and will not be included in the unit.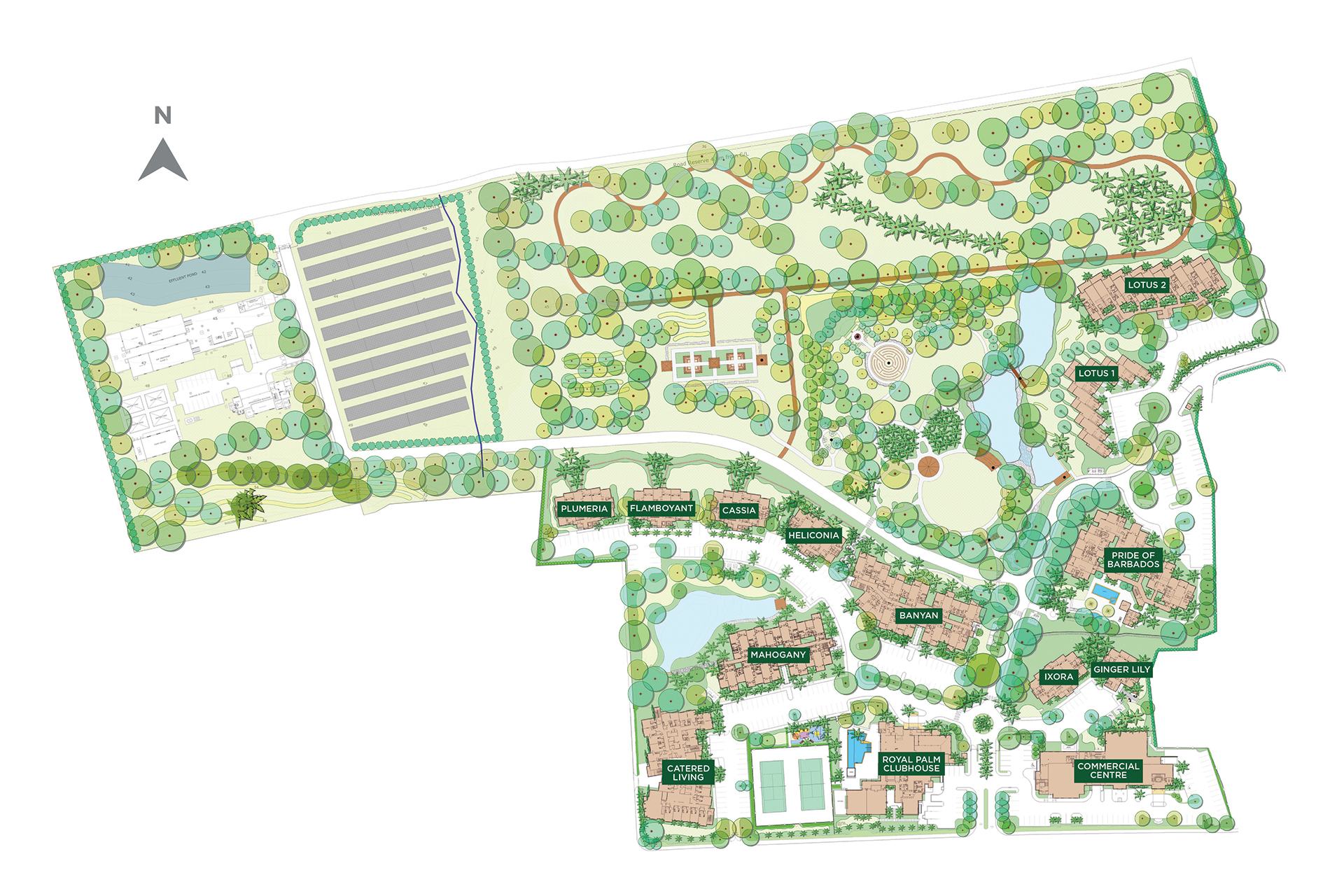 About The Estates at St. George
The Estates at St. George is the first of its kind in the Caribbean. A visionary concept of an active lifestyle residential community catering to people at every stage of their adult lives. The Estates at St. George represents a unique opportunity to live an independent and active lifestyle in an elegant apartment home surrounded by a wealth of amenities in a secure environment. Currently in the first first phase which offers 88 condominiums and garden flats, the community will culminate with 208 residences