The Estates at St George recently hosted Greg Fergus, Member of Parliament for Hull-Aylmer in Canada, for a site visit. The event, arranged by the High Commission of Canada, enabled The Estates to be showcased to Fergus, the Parliamentary Secretary to the President of the Treasury Board and to the Minister of Digital Government of the Government of Canada. A staunch advocate for social housing and seniors since moving to the Ottawa- Gatineau area in 1988, Fergus has also served as a member of the board of directors of the Aylmer Arms, a residence for semi-retired and retired seniors.
Prior to the tour, Ezra Prescod, Sagicor's vice-president, project development, shared the architectural renders of the planned community and outlined the overall concept of The Estates. The group also discussed the importance of healthy and active living to wellness. Prescod explained: "The Estates at St George, presented by Sagicor, is the Caribbean's first active living residential community and we thank Mr. Fergus, who has a special interest in residential communities, for joining us today." He added "Our strong relationship with Canada, warm weather and Barbadian hospitality, have led many Canadians to spend several months hereeach year".
"With daily flights between Barbados, Canada and the United States of America, reliable data communication links, infrastructure and favourable legislation, Barbados offers the perfect opportunity for Canadian retirees . . . .," he added. (PR/SC)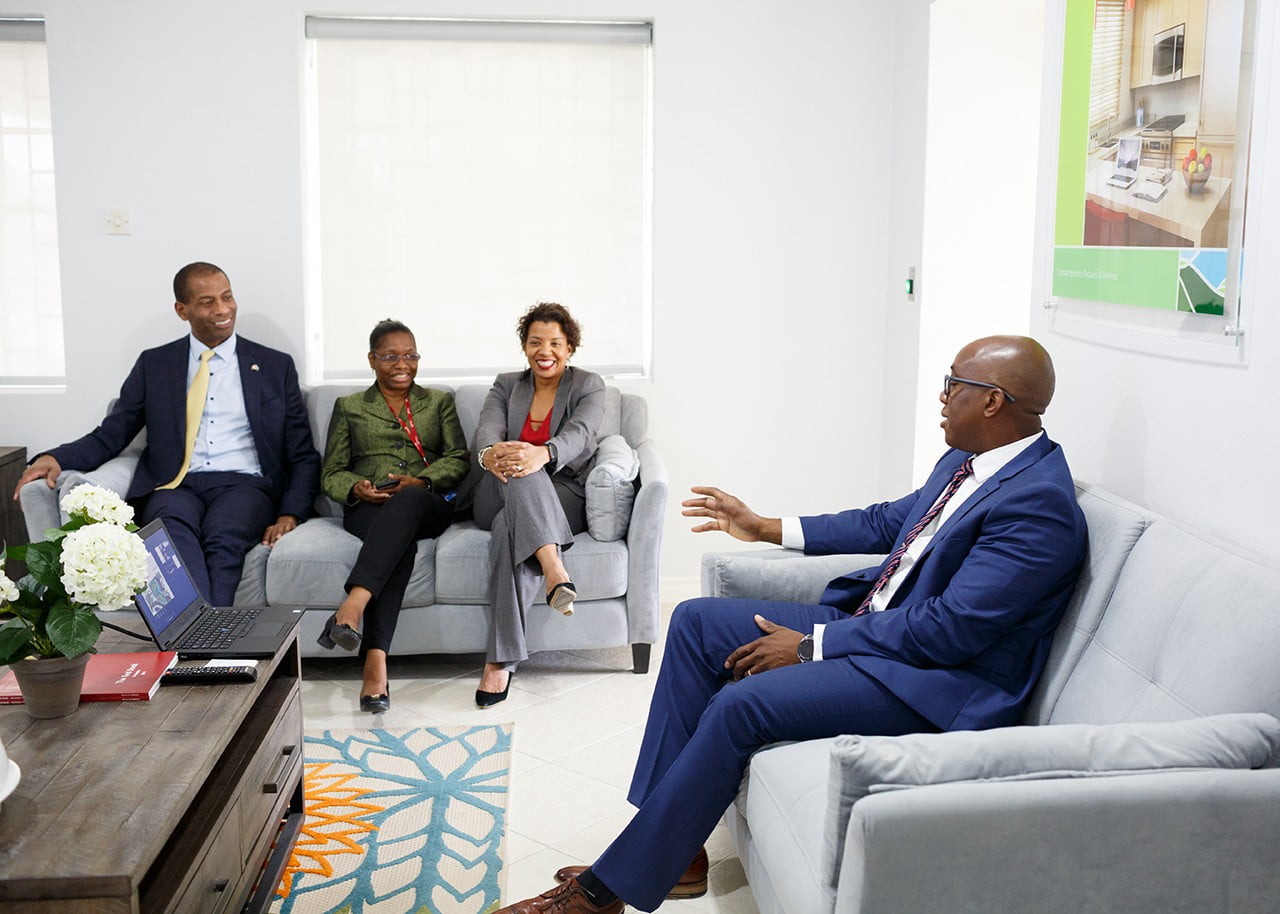 Source: BARBADOS BUSINESS AUTHORITY. MONDAY, MARCH 9, 2020.