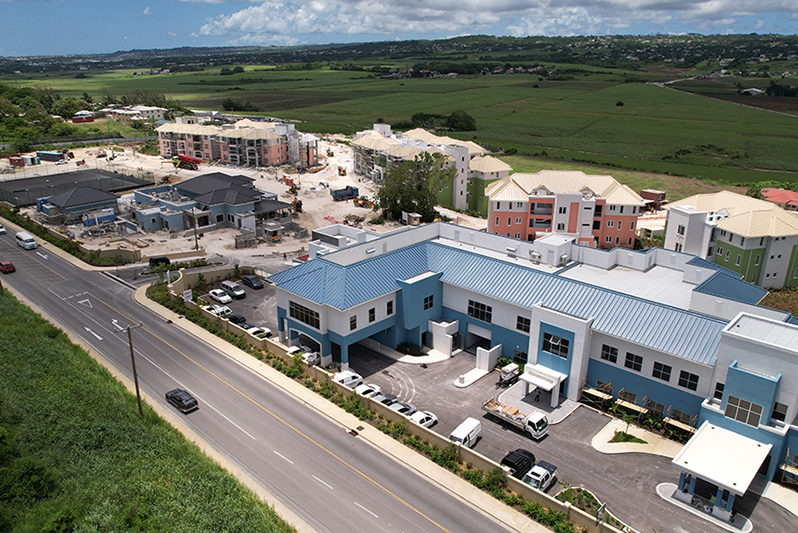 There continues to be substantial progress across The Estates at St. George.
At the Commercial Centre the internal fit out works are well advanced for the primary ground floor tenants: Urgent Care & iMart. We will shortly be announcing our coffee shop.
At our Ginger Lily and Ixora Residences kitchen cabinetry is being installed and electrical inspections have been successfully completed. The roofing and windows are being completed at the Banyan Residence. At Mahogany we are very excited to announce that we will be extending the water feature around the building to enhance it as a garden oasis. Roofing and window works are ongoing.
The Clubhouse works are progressing well. Roofing and guttering is now complete, internal tiling is underway, the pool deck has been cast and the tennis court has been barber greened!
We are very pleased to report that the landscaping works are really starting to take shape and the recent rains have definitely helped new plants to thrive.