The Estates at St. George has restarted construction.
Infrastructure work at the Boarded Hall, St. George community was halted when the COVID-19 pandemic caused a national
shutdown. Key representatives are seen here meeting on site recently with architects, engineers and the site infrastructure
contractor to discuss the safe resumption of activities in preparation for building works.
Architects; Paul Simpson of P.B. Simpson Architects; Andrew P. Hutchinson, Senior Principal – Stantec Caribbean; Robin Dash and
Shane Abrahams of CO Williams Construction; and Mike Paty, Project Construction Manager for The Estates at St. George.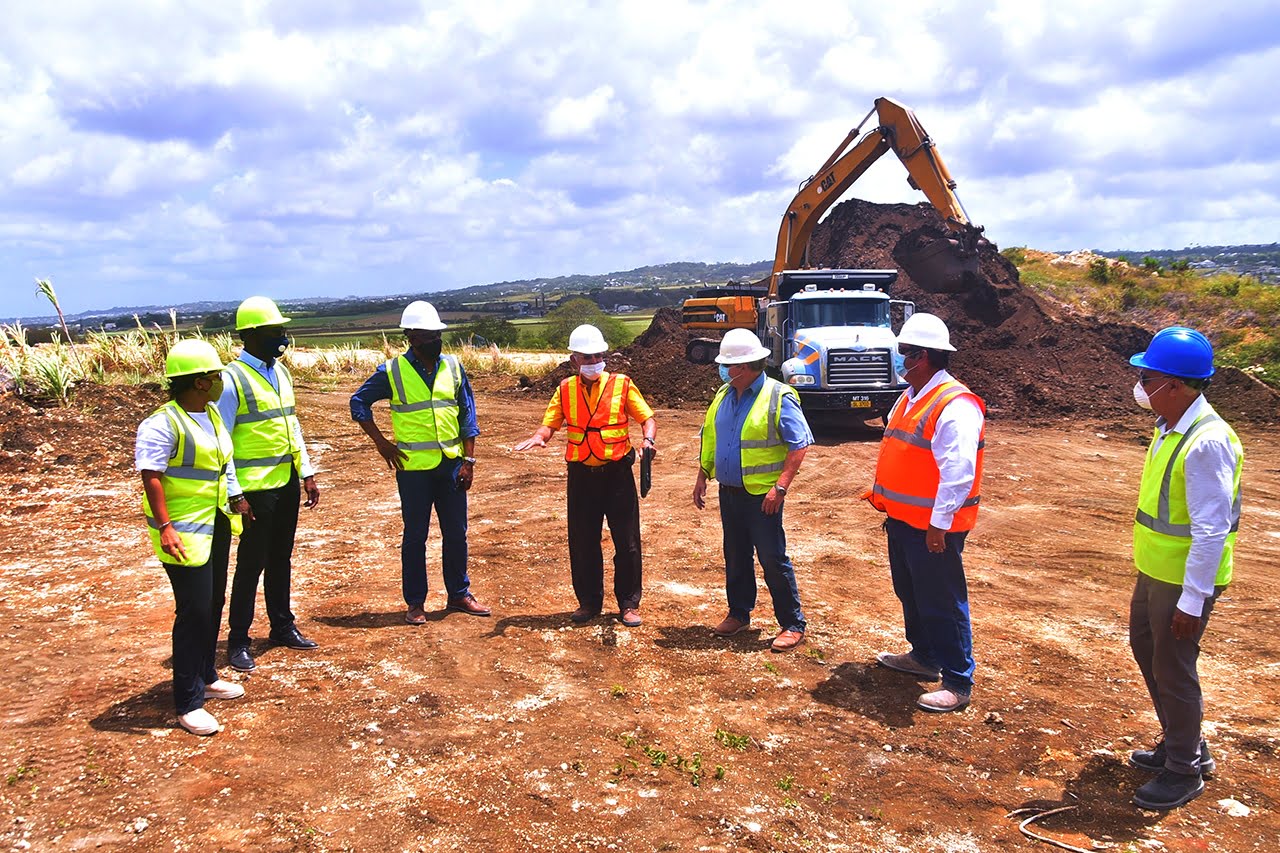 Source: Barbados Advocate Business Monday, 08 June 2020