Investor sentiment towards Barbados has had a positive shift and there appears to be a similar trajectory regarding funding of projects, including real estate developments. The response to Sagicor's $170 million adult active lifestyle community project, The Estates at St. George, suggested this was the case, said Terra Caribbean chief operating officer Hayden Hutton.
Terra Caribbean is leading the sales effort for the Boarded Hall, St. George venture which will include 120 independent living condominiums in the first phase which starts early next year.
Hutton told BARBADOS BUSINESS AUTHORITY he detected a trend which suggested a rebound in real estate project funding following a ten-year slump. "There has been no funding available generally speaking in the world for the last ten years because the market [declined] and I think the fact that this project has been able to achieve 54 committed reservations, we are not at sale contracts yet but we hope to get there very, very soon, it makes me think about that starting to change the paradigm again," he said.
"In the early to mid-2000s, you could borrow money for any project you wanted from banks and non-banks. It makes me wonder whether this experience so far is potentially just one of the signs, from a financing perspective, whether that paradigm is now also possibly shifting."
Speaking about investment sentiment generally, Hutton said "there was an immediate change in sentiment following elections, there is no doubt". "It was anticipation and expectation and then I think you have had a few new things come, from the new tax regime, which I think the market is quite juiced about and the thinking is that corporates will now take a more advanced approach on investment," he said.
"I think on the residential market, specifically, there is still optimism there but the market needs to see things happening, things need to be tangible, and things need to begin
happening. "I cannot say that there has been a massive uptick in residential sales, I think this project is probably the best example of such a strong response, but there are some other projects that are coming that I think will be a barometer for how the market is feeling." Hutton said home buyers wanted "product that's ready to go". "There is a sentiment since late last year that we are beginning to climb from the bottom of the cycle, but I think there are some building blocks for that growth in the market that are important. The market needs to see that tangible evidence. Momentum is a funny thing, when people begin to see things happening, other investors will get off their hands."
He said The Estates was therefore vital to Barbados' ability to get other major projects started, as it was likely to positively influence other investors who were "sitting on their hands" for some time now. "We should be at the point where we are in the growth phase of the cycle but it's important that we bring some more projects to the market," he said. The Estates project administration manager Claire Jordan said based on the response since the project was launched earlier this year, including the 250 people who attended a recent open house event, it was an overall positive sign for Barbados. "Lots of infrastructural work has gone on really to create the infrastructure, the support. So roads have gone in, the platforms for where the buildings are going to sit have gone on, we are obviously going to do lots of draining works just to manage the water runoff and so forth," she said in an update on work at the site.
"We are hoping in the first quarter of 2020 to be able to finish all of this infrastructure work to then be taking the buildings out of the ground and I think that will precipitate another level of interest as people see the buildings." In addition to the residences, the first phase will include construction of a coffee shop, convenience store, doctor's offices, gym and spa, clubhouse and restaurant.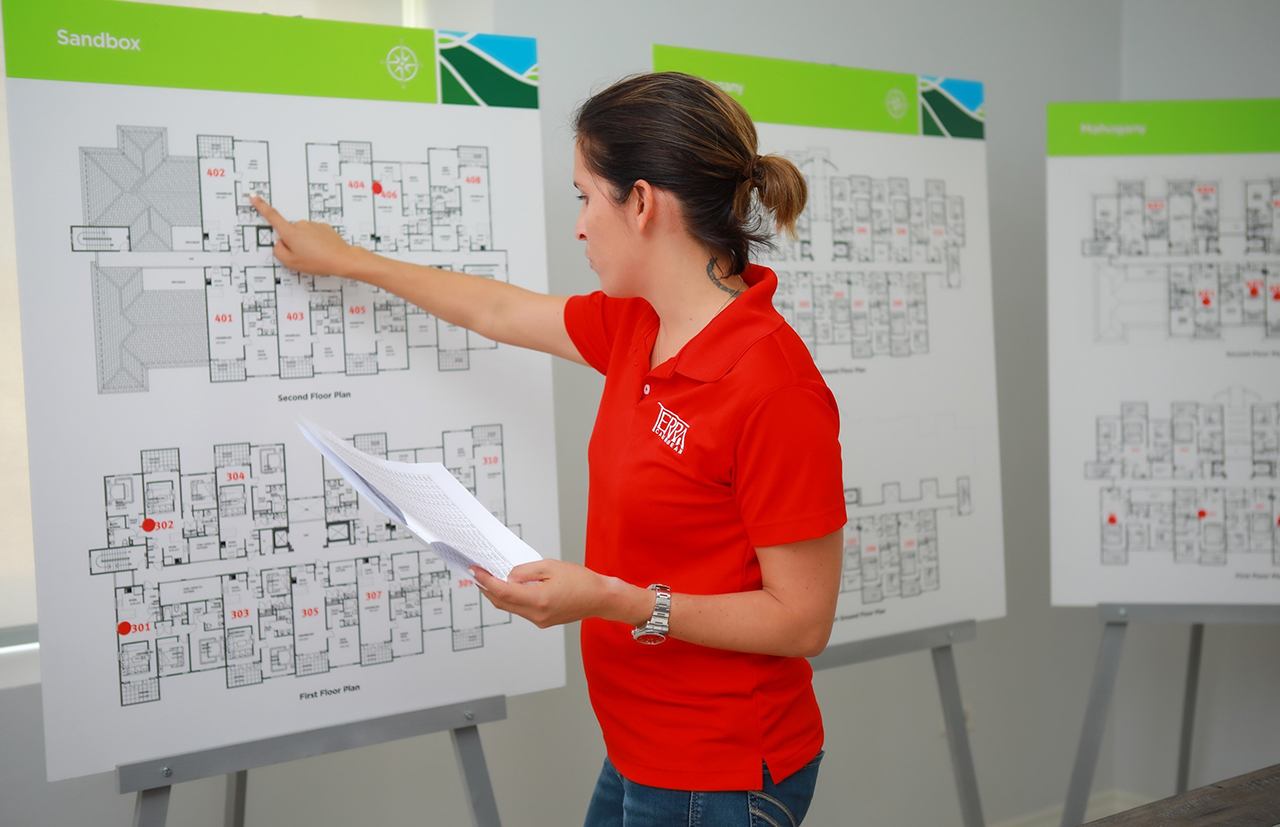 Source: BARBADOS BUSINESS AUTHORITY. MONDAY, SEPTEMBER 16, 2019.